Valle de Guadalupe Exhibition-Dinner
Venue: Finca Altozano
Valle de Guadalupe, Baja, Mexico
Death For Food, a conceptual photography project initiated in Portland, was looking to host its first exhibition in the region. In summer 2014, Set & Drift joined forces with DFF founder/photographer Jaime Fritsch to assist with event development. The project embodies a philosophy of sustainability, documenting the life and death of the animals we eat.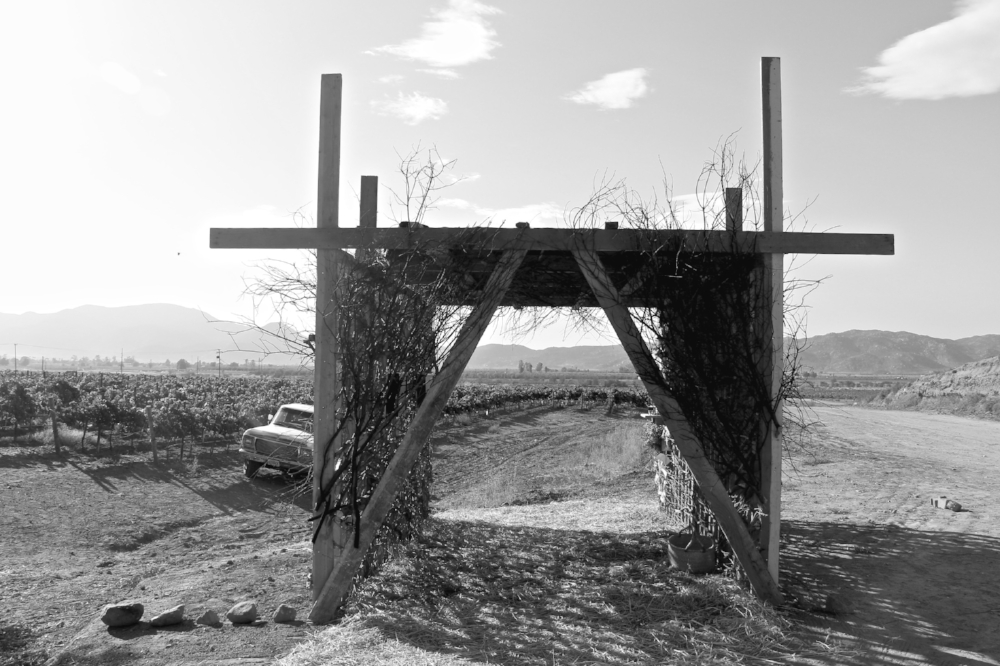 This Baja installment, developed with acclaimed chef Javier Plascencia (Bracero, Finca Altozano, Mision 19), brought an experiential photography exhibition to a six-course dinner at Plascencia's ranch restaurant, Finca Altozano. The event included an onsite harvest of local quails, followed by a meal cooked in the vineyards for 60 guests by Chef Plascencia, and paired with wines from holistic Valle de Guadalupe winery El Mogor and special release beers by San Diego's Monkey Paw Brewery. Featured speakers led a discussion about responsible consumption, including founder/photographer Jaime Fritsch, author/San Diego Magazine food writer Troy Johnson, and holistic Baja rancher Pablo Rojas.
Set & Drift collaborated with Tijuana based architect Manuel Martinez to develop a conceptual exhibition structure for the event. A tunnel form built with materials from the local ranches, the structure housed the photography exhibit and served as an interactive, meditative space for the dinner guests.
It was truly an honor to be part of the community that developed around this event and to experience first-hand this incredible property that Javier Plascencia has created in Mexico.
Photo Credit: Ron Miriello
More about Valle de Guadalupe, courtesy of event partner Life & Food / Club Tengo Hambre